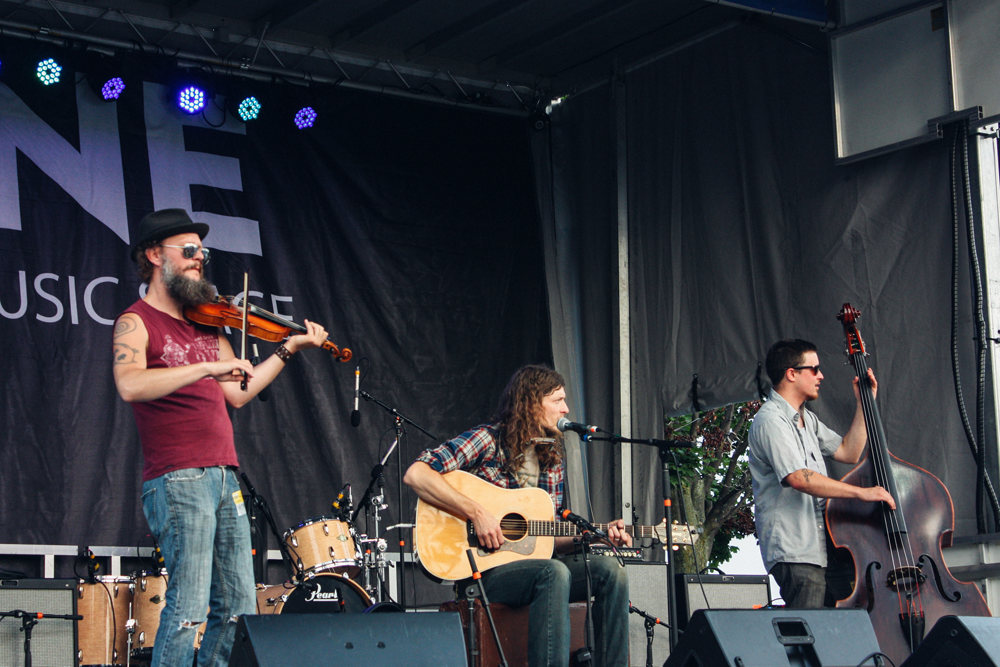 Shirt, shorts, backpack, and jewelry by ASOS | New Balance #NB1 custom sneakers | Ray-Ban sunglasses | Alex and Ani bangle + ring | Rainbow phone case by Queeni Kathleeni
Instead of your typical red-white-and-blue-barbecue-on-the-lake-with-fireworks July 4 activities, I had the great opportunity to attend Summerfest with New Balance and rock some festival fashion in a pair of their custom #NB1 sneakers. I designed a pair of 574s in my standard black and white so they're ready to wear with any and everything I own.
New Balance's MiUSA (Made In USA) customization booth lets you order a pair of unique-to-you sneakers right there at the festival; I may have even had "truelane" embroidered on the back heel. It was cool to connect with the guys behind the New Balance festival campaign and even see some sweet screenprinting in action. It was too perfect that we were there on Independence Day to celebrate New Balance's commitment to crafting shoes here in America.
My friend Emily and I had the best time gallivanting around the festival, finding new music to enjoy and even a stellar gymnastics/defying-gravity-aerodynamic performance by Wisconsin's finest, the Milwaukee Flyers—an amazing non-profit mentorship program devoted to positively influencing the city's youth. Emily and I couldn't even get over it. Thanks so much to New Balance for making my Fourth of July weekend so memorable!