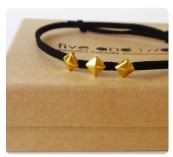 I'm llooovvinngg reading all of your Christmas recaps, so I thought I would share a little summary of my holiday. This Christmas was extra special to me for two reasons.
First, while I was at my grandma's house on Christmas Eve, we squeezed my entire family into one big photo--so epic and it made my whole night.
Second, my aunts, uncles, and cousins banded together and bought my family a Wii, which meant so much to me because it's something we can all do together and would have never been able to get on our own. I don't know why I felt so extra sappy this year. I guess I'm just realizing how important my family is to me, especially because next year my sister will be off with another family (her future husband's side), and this year is like our last huzzah before a wedding changes everything.
Topshop cardigan, Rebecca Taylor silk dress, Geox ankle booties, Alexander Wang bucket bag, Diane Kordas rose gold cross ring, Isharya earrings, Burberry studded wrap bracelet
After I saw this cardigan, I knewww it deserved a perfectly print-mixed outfit. I'm running errands this morning, and wish I was running them in this...